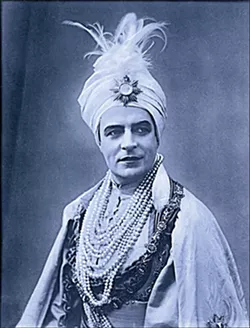 Like 99.9 percent of sports journalists, I have pretty much no business commenting about the on-field play of professional athletes. Most of us are lucky to touch our own toes, let alone punt, pass or kick a ball more than 10 yards. Yet, with that said, it's been extremely hard not to be critical of some Detroit athletes in 2013.
We're living in a fortunate time for Detroit sports, one where it's okay to bitch about a team that has experienced some moderate success in the past decade. Even the lowly Lions have raised themselves from a 0-16 season just a few short years ago to sitting at .500 as I write this (before Sunday's regular season closer against the Vikings).
Despite the seeming distance of reach, each of the city's major league teams sits on the precipice of something big. Is it a championship? Maybe not for all of them, but 2014 could still be a big year for Detroit sports.
I offer up these resolutions to each team as my contribution to help solve their woes and tender my predictions of what will actually probably happen in the New Year.
Detroit Lions
Resolution: While there is still one game to go in the 2013 season (at the time of this writing), this year has been filled with enough rollercoaster-like highs and lows to outnumber the rides at Cedar Point. What's the solution: Blow it up; fire Jim Schwartz; none of the above?
Under GM Martin Mayhew's regime, the Lions have gotten drastically better with each successive draft class. Sure, there have been misfires here and there, but the team is in a much stronger place than just five years ago. Additionally, this solid core of players has Jim Schwartz's back. The attitude and fundaments can still use fine-tuning, but 2014 will see the team continuing their upward trend.
My Prediction: If the Lions lose out, I fully expect the team to fire Jim Schwartz. Look for more new promises from another new four-year coach who thinks this team "already has a lot of talent."
Detroit Pistons
Resolution: The only real issue for the Detroit Pistons in 2014 is the time it takes for the current lineup to further marinate. We're only three months deep into the season and players are still getting comfortable working together, which can lead to some on-court follies. Believe me, if you haven't been watching, they've happened. Can the team gel together before the playoffs and be a contender? Playoffs — Yes. Contender — Maybe.
My Prediction: Detroit Pistons make it to the playoffs in a middle-seed spot and do some damage before getting bounced in the second round. This team has the potential to make noise and send one of the big boys home for an early summer vacation.
Detroit Tigers
Potential Resolution: Unlike other Detroit teams, the Tigers have seemingly unlimited coffers to tap in the quest for a perfect lineup, especially after trading Prince Fielder. Why stop spending money now? Why not go balls-out and win a championship for Mr. Illitch? I say, spend it all, go out and sign Shin Soo Choo (if still available), and bring this thing home. Why focus on barely winning a weak division when you can sign a few more players and bulldoze your way to the World Series? Just do it.
My Prediction: Dombrowski will pull some shit (not signing Choo though), either before or after training camp, which will have everyone back on the Tigers bandwagon by Opening Day. However, it will most likely not be enough to do anything more than win another American League Central Division title.
Detroit Red Wings
Potential Resolution: I love watching the Detroit Red Wings play, but damn … they haven't done much in the past few years to captivate my attention. Here's my suggestion for 2014: Youth. Go with the young, hungry bucks. The Wings are the fifth oldest team in the NHL and while age ain't nothing but a number off the ice, it means one thing on the rink … a slow team.
My Prediction: Wings will drop some dead weight in 2014, but only after they make another early exit in the first or second round of the playoffs.