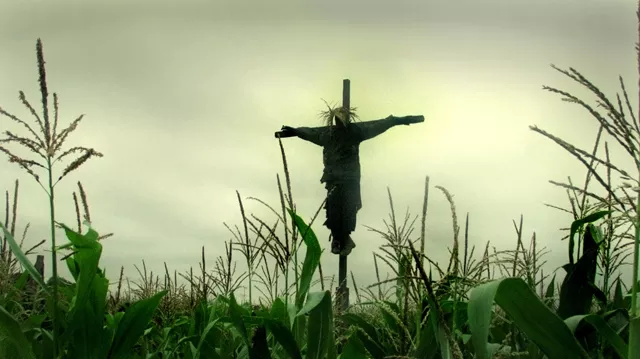 2011 Academy Award Nominated Short Films
On Oscar night, wedged somewhere between a musical number, the montage of the recently deceased, and a stumbling thank-you speech from a sound engineer, comes a category that inevitably draws shrugs from the viewers: the shorts. There's head-scratching because most viewers never see these brief gems, and until recently no one outside of the Academy or a handful of film fests even had access to them.
Thankfully, that's changed, and over the last few years the nominated shorts, in both live action and animation, have been bundled together and have begun popping up for quick theatrical runs at art houses. While it may not be absolutely essential viewing, this year's agglomeration will offer modest pleasures for those treasure hunters who seek them out.
This year's intrigue is on the live-action side, with a slate of shorts with a decidedly catholic bent. Three of five entries hail from the U.K. and are filled with varying degrees of remorse, mossy gloom and Brit reserve. The Confession finds a schoolboy prank getting out of hand; it begins cheerfully and gets increasingly somber. The clip benefits from solid child acting, something missing in The Crush, another about English children running amuck, which takes a cute premise to bizarre extremes. Wish 143 is maudlin and disposable, the Rwandan-set Na Wewe is gripping, but the real standout is the winsome and funny God of Love, an indie-flavored romance romp with a bold style and hints of early Jim Jarmusch.
On the animation side of the bracket comes confirmation that this is Pixar's world and we're only leasing it. Prime evidence is found in the brilliantly simple Day & Night, the only short mass audiences have seen, attached to prints of Toy Story 3, and it's also the most universal and purely enjoyable. Two cherubic little dudes — graphic embodiments of dawn and twilight — have a good-natured contest over who can dazzle more with their respective charms in an inventive display of old-school cleverness right out of Bob Clampett or Tex Avery's sketch book. Pixar will most likely be adding another little gold man to their bulging trophy case, but the toons in this showcase are all pretty engaging, from the satiric punch of Let's Pollute to the scampering woodland creatures of The Gruffalo.
Thanks to some forward thinking you needn't be oblivious to smaller things in Hollywood, enjoy some refreshing filmmaking and be even smarter in your office Oscar pool.
Showing at the Detroit Film Theatre (inside the DIA, 5200 Woodward Ave., Detroit; 313-833-3237), at 7 p.m. on Friday and Saturday, Feb. 11-12, and at 2 p.m. on Sunday, Feb. 13. It also shows at 7 p.m. on Friday and Saturday, Feb. 18-19, and at 2 p.m. on Sunday, Feb. 20.