Buzzfeed
, the crown jewel of crowd-sourced content, that shining star in the listicle galaxy, the Donald Trump of the publishing industry, if you will. (C'mon, no one thought Buzzfeed would become a reputable media powerhouse while still producing content like
"19 Dogs Who Are Having The Best Damn Time"
but hey, if you can
steal
dream it, you can do it.)
Anyway, the website recently asked the Buzzfeed Community which emojis they'd like to see for their state, and the results for The Mitten aka "
Emichigojis
" are — well, exactly what you'd expect.
Voters picked 20 things that aptly sum up what life is like in Michigan: we drive, we eat, we like sports, and we're kind of obsessed with ourselves, which, wouldn't you be if you lived in a state shaped like a mitten?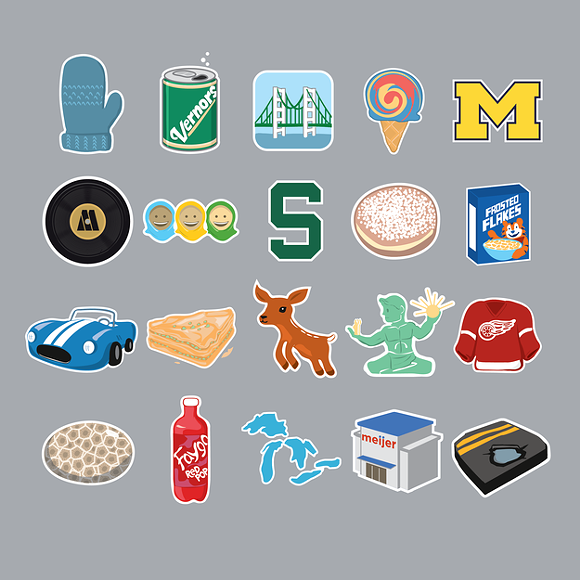 A few of the emojis were unsurprisingly Detroit-centric, and if you're in the mood for more, do yourself a favor and check out our own list of
22 Emojis we'd like to see for expressing life in the Motor City
.
Also, that deer emoji though.