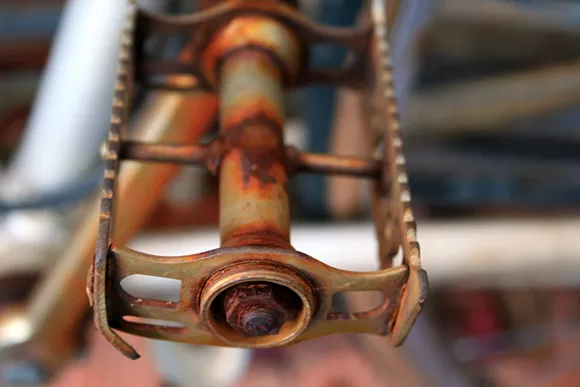 Yesterday, the city was abuzz with the news of a new
"130-plus-room boutique hotel in downtown Detroit,"
smack in the middle of Gilbertville.
What is it going to be like inside? We polled a panel of local experts to gaze into their respective crystal balls and tell us what they see in the finished hotel:
1.
Huge blowups of photos of people who live in Detroit that they gave jobs to in the hallways.
This makes you feel so much better, like you are somehow supporting Detroit by spending way too much money in this artisanal lodging. It also alludes to the controversy over as to whether Shinola (a company actually owned by a shell company based out of Texas or someplace) actually makes their stuff in Detroit despite it saying that all over the place, also their ugly clocks are stuck all over the places tourists might go while here, also hey did we mention "Detroit Detroit Detroit"?
2.
A hand-crafted journal on the nightstand.
But you're charged if you write in it.
3.
Leather bathrobes!
Fuck yeah, leather bathrobes. If they don't have leather bathrobes, we will be so disappointed. See also: Kimonos embroidered with Mayer Hawthorne lyrics.
4.
An outpost of Printed Matter or Publication Studio.
"What's that?" you ask? Well, this is a clever tactic these fake tastemaker type corporations always employ — incorporating something actually, totally cool in order to throw the locals off. It's like, "How can you possibly criticize the Shinola Hotels? Because of them you got to meet Richard Hell in the lobby and then have sex with him in the elevator!"
5.
Leather pillows
. Because you paid
how much
to stay there?
6.
At least five varieties of mustache wax inside each bathroom.
Three of which are scented things like "bat musk" and "glory hole stink."
7.
Flavor notes
. That's right. Each room will come with its own "flavor notes." Basically: everything precious and shoddy about the Ace Hotel chain, but here it will be executed with almost no whimsy and in the most dated-ass way. We get it! Shinola's shitty, ca.-2003, Portland!, wooden-bicycle-seat aesthetic is so ready for the mall. (Note: Here in 2016, even the suburbanites know that malls aren't cool so they charge up their SUVs and head from Birmingham to some recently renovated strip of New Detroit and spend their money on that block, because disaster capitalism is sexy.)
8.
Rusty faucets
. In an ironic way, of course, but with genuine rust hand-collected by hardworking Detroiters from idle factories.
9.
Fancy coffee
. Actually, all your friends will probably start working out of that sweet storefront cafe with the wifi and the amazing single origin pourovers and the really cute baristas.
10.
ABSOLUTELY NO CLOCKS
. Psych! There will be so many fucking clocks inside this contrived hellhole. And everyone who works there will wear a smartly tailored vest.