Meeting/Discussion Search
2 total results
Thu., April 27, 7-9 a.m.

313-923-3535
scene@candbscene.com
Fundraiser, Meeting/Discussion, Auction
One in five Michigan children live in poverty. The 24th annual Women's Power Breakfast will welcome nearly 700 women (and some very lucky men) to Cobo Center for Michigan's most powerful charity event of the year. Benefiting Gleaners Community Food Bank, the WPB unites the premier female business, civic and community leaders from across southeast Michigan in the fight against hunger. Women's Power Breakfast guests will enjoy the consummate networking experience, a simple breakfast and an inspirational program that always brings patrons to their fee, motivated to help Gleaners continue its essential work. $85-$120
http://WomensPowerBreakfast.org

Cobo Center
(map)
One Washington Blvd.
Greater Detroit Area

(313) 877-8777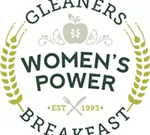 Tue., May 9, 5:30-8 p.m.

248.643.6590
meetings@meeting-coordinators.com
Meeting/Discussion
Women in Defense-Michigan Chapter will be hosting a panel discussion on Human Trafficking on May 9, 2017, 5:30-8:00 p.m. in Troy, Michigan. We will discuss the issues surrounding human trafficking and, specifically, as those issues pertain to the defense and national security industries, as well as Michigan communities. Leaders and experts will join Women in Defense-Michigan Chapter in a discussion focused on answering the critical questions surrounding this topic, such as: -What is human trafficking? -How does it impact the Defense and National Security Industry? -How is Michigan involved? -How does our judicial system factor into combating this devastating crime? $55 Before May 1st/ $65 After May 1st
http://www.wid-mi.org/events/upcoming-events/icalrepeat.detail/2017/05/09/84/-/human-trafficking-panel-discussion

Altair
(map)
1820 East Big Beaver Rd
Greater Birmingham Area
Showing 1-2 of 2 total results in this search.