Meeting/Discussion Search
3 total results
Wyandotte Museum
(
map
)
2610 Biddle
Greater Detroit Area

(734) 324-7297
Sat., April 8, 9:30 a.m.-12 p.m.

404.913.1298
vbtouray@gmail.com
Meeting/Discussion, Support group, Workshop
This Month Featuring a FULL BREAKFAST BUFFET! Come on out and help us celebrate YOU! Join us for GREAT coffee, FULL BUFFET Breakfast, conversation and activities that allow us to celebrate us, love on each other and empower ourselves! No one deserves a couple hours to simply b-r-e-a-t-h-e more than WE do, and The Wonder Woman Breakfast Club gives us a moment to do just that--in the company of other ladies, who can appreciate our efforts. Why a breakfast club you ask??? Because darling...you ABSOLUTELY deserve it! This Month's Theme: The Lush Life! $25
https://www.facebook.com/groups/WonderWomanBreakfastClub/

The Art Experience
(
map
)
175 S. Saginaw St. #109
Greater Pontiac Area

(248) 706-3304; (248) 706-7830 (FAX)
customerservice@theartexperience.org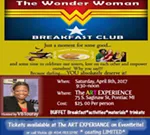 Thu., April 27, 7-9 a.m.

313-923-3535
scene@candbscene.com
Fundraiser, Meeting/Discussion, Auction
One in five Michigan children live in poverty. The 24th annual Women's Power Breakfast will welcome nearly 700 women (and some very lucky men) to Cobo Center for Michigan's most powerful charity event of the year. Benefiting Gleaners Community Food Bank, the WPB unites the premier female business, civic and community leaders from across southeast Michigan in the fight against hunger. Women's Power Breakfast guests will enjoy the consummate networking experience, a simple breakfast and an inspirational program that always brings patrons to their fee, motivated to help Gleaners continue its essential work. $85-$120
http://WomensPowerBreakfast.org

Cobo Center
(
map
)
One Washington Blvd.
Greater Detroit Area

(313) 877-8777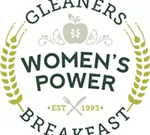 Showing 1-3 of 3 total results in this search.